Libreband Armband to Protect Freestyle Libre Sensor cgm, Pewter Type 01
Sale price Price €28,95 Regular price Unit price / per
Tax included.
Shipping
calculated at checkout.
Need to protect your sensor?
Secure it with a sports style Libreband, worn in a similar way to how a runner wears a phone on their arm.
Protective armband for FreeStyle Libre 1 & 2
Sports style wearable CGM design
Water-resistant neoprene strap
Suitable for sport, exercise & swimming
Durable for repeated use
Fully adjustable sizes for adults and children
These armbands will give you confidence in wearing your sensor and transform the appearance from a medical device into a wearable accessory. They are perfect for holidays, going out and everyday wear. Librebands give you the freedom to wear a sensor without the worry of it falling off.
The soft neoprene strap (not elastic) of a Libreband provides comfort and protection that dries quickly making it suitable for wearing whilst swimming and other water activities. In addition, this breathable fabric means that these armbands are a good option for guarding a sensor when playing sports and exercising.
Available in a range of sizes for adults and children, Librebands are fully adjustable with a slider for correct sizing. A velcro fastening allows for an individual fit to ensure the sensor stays secure without feeling too tight. The strap edges coordinate with the face plate and slider colour.
Librebands are durable for repeated wear and can easily be put on or taken off as preferred. Importantly, wearing a Libreband for swimming can reduce the likelihood of skin irritation when compared to stickers and patches.
Librebands are original products of Love My Libre Ltd. We manufacture the components in the UK to a higher quality than 3D printed parts. Armbands are assembled onsite in the West Midlands.
Care instructions:
Hand wash with a gentle soap. Avoid rubbing and dry naturally where possible. 
Customer Reviews
03/05/2022
Derek W.

United Kingdom
Brilliant protector
I was a little unsure if to purchase one, but I'm so glad I did. It's straightforward to use and gives you piece of mind that the sensor won't be accidentally dislodged. Plus I feel more confident in doing other leisure activities without damaging the sensor. Well done to ever in developing this is a fabulous accessory and practical. Thank you.
08/04/2022
Elizabeth E.

United Kingdom
Armband review
The band is brilliant! I've recently started swimming again, and when I use the band, my sensor stays put without me worrying it's going to float away
24/01/2022
Karen B.

United Kingdom
My libra sensor arm band
I'm very pleased with my libra armband ,I'm so pleased I purchased it ,it gives me peace of mind that I'm not gonna knock my libra sensor of when getting in and out of my car,and it's given me peace of mind while working I would definitely reccomend this to all libra sensor users ,Karen bunnell x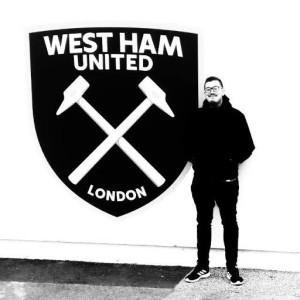 PM
08/12/2021
Phil M.

United Kingdom
Brilliant piece of mind
I was worried it was going to expensive for what it is but its super comfy and now i wouldn't be without now. I was so worried about knocking my libre bow
31/08/2020
Lewis P.

United Kingdom
Armband
has help protect my senser and looks good to