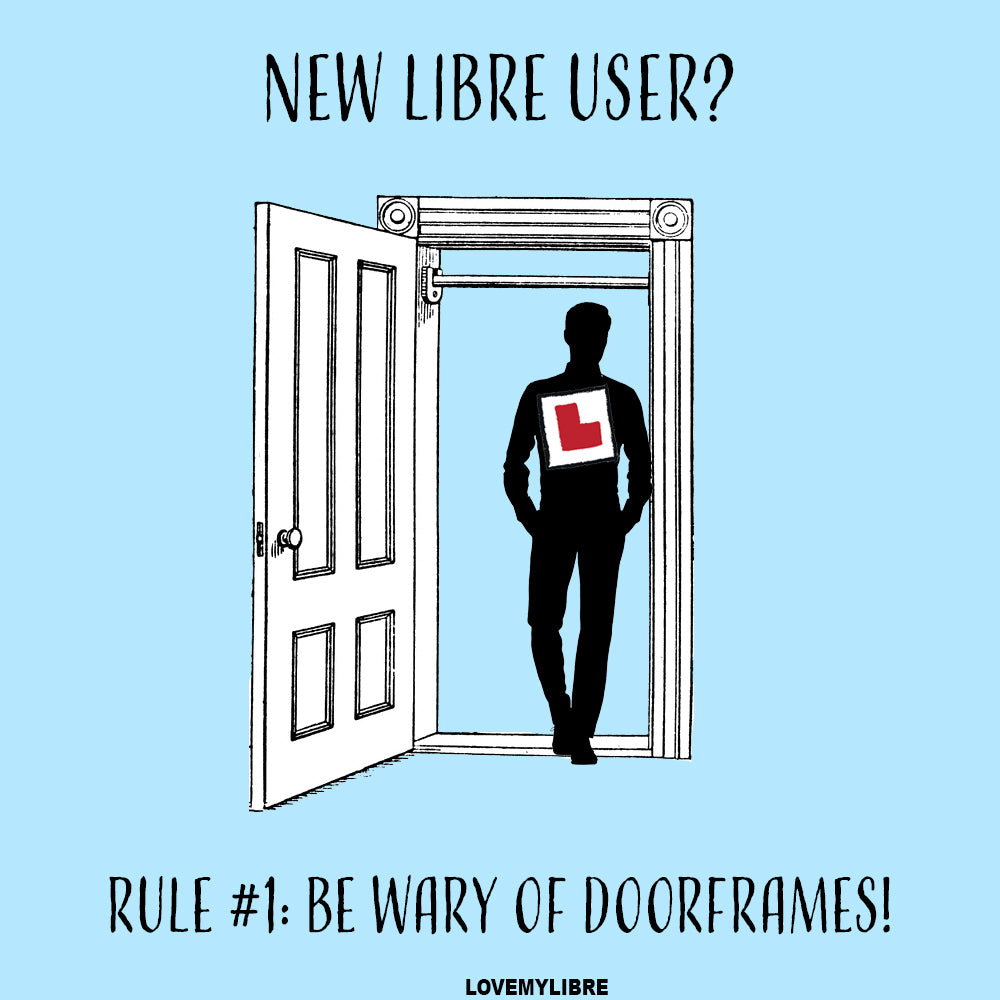 We've compiled a Top 10 of Everyday Hazards which could result in the sensor coming off - based on editor's personal experience!
How many of these can you (reluctantly) tick off ? 
Doorframes. Who knew you brushed so close to the edge of a doorway?
Getting dressed or undressed. Strappy tops are particularly hazardous, but don't forget that underwear carries risk for the sensor too.
All types of exercising, and especially sweating, will generally mean the sensor is exposed. If you're not careful you may find the sensor peeling or falling off.
Water in all sorts of situations could render that sensor useless as it could be knocked whilst swimming, on a water ride or washing in the shower.
If you're a driver or sitting in the passenger seat ... there's the seatbelt to contend with putting it or off.
The action of putting your handbag of and off your arm increases the likelihood of an accident happening. Ping and the sensor's off!
Sleeping or maybe other movements in bed (!)
Doing those chores around the house whether it's vacuuming or loading the washing machine, the sensor is a liability you haven't considered.
Sitting comfortably? Well, chairs of all shapes and sizes may like the look of your sensor and a brush with an armchair can knock the sensor in a way you'd rather avoid.
Other people! Whether it's small children or a crowded space.
What's the answer? Our Libreband is an armband specifically designed to be worn over the sensor for everyday wear, exercising and sports. It's suitable for swimming, in both the sea and a swimming pool. The strap is made of neoprene to ensure a comfortable fit and the velcro fastening gives wearers the ability to adjust the sizing.
Why not tell us about an incident when your sensor came off? And, we would love to see any pictures too. Contact us by email to hello@lovemylibre.co.uk
This article is the author's own view and is not intended to be medical advice. You should always seek individual advice from your health professional. There is no endorsement of the product, FreeStyle Libre[1] or Abbott. The author is a type 1 diabetic and user of the FreeStyle Libre 1 which is funded by the NHS.
[1] FreeStyle Libre is a registered trademark of Abbott Diabetes Care Inc.