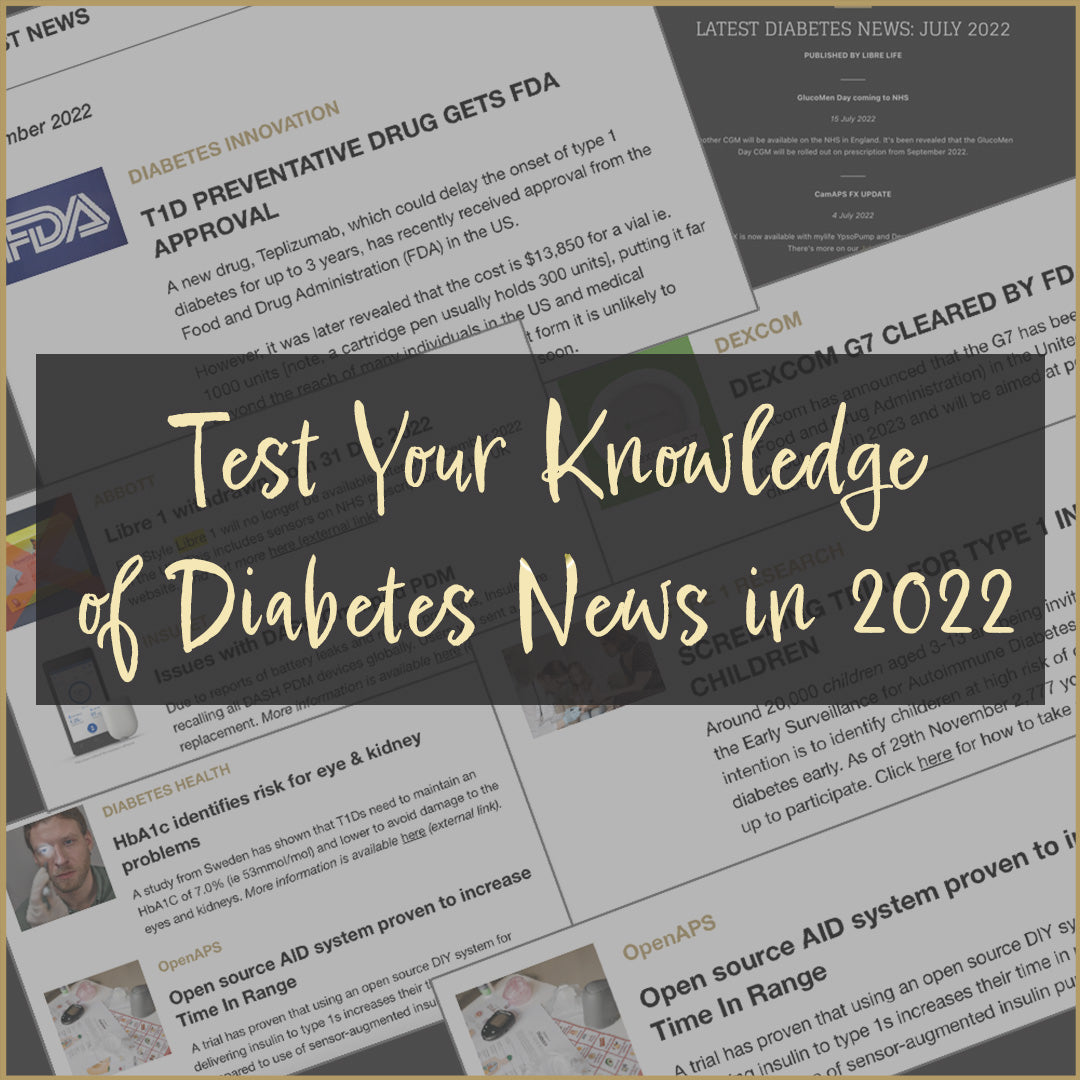 Take our quiz to see if you kept up-to-date with news around diabetes and sensors in 2022...
Click Start below. Good luck!
Disclaimer
All information here is correct to the best of knowledge of the author at the time of publication.
Content here and on our website www.lovemylibre.com does not constitute medical advice or replace the relationship between you and healthcare professionals nor the advice you receive from them.
The author of this blog has type 1 diabetes and uses the FreeStyle Libre 2 which is provided on NHS prescription. We do not have any affiliate relationship with Abbott FreeStyle Libre or any medtech provider. All trademarks are the intellectual property of their respective owners.