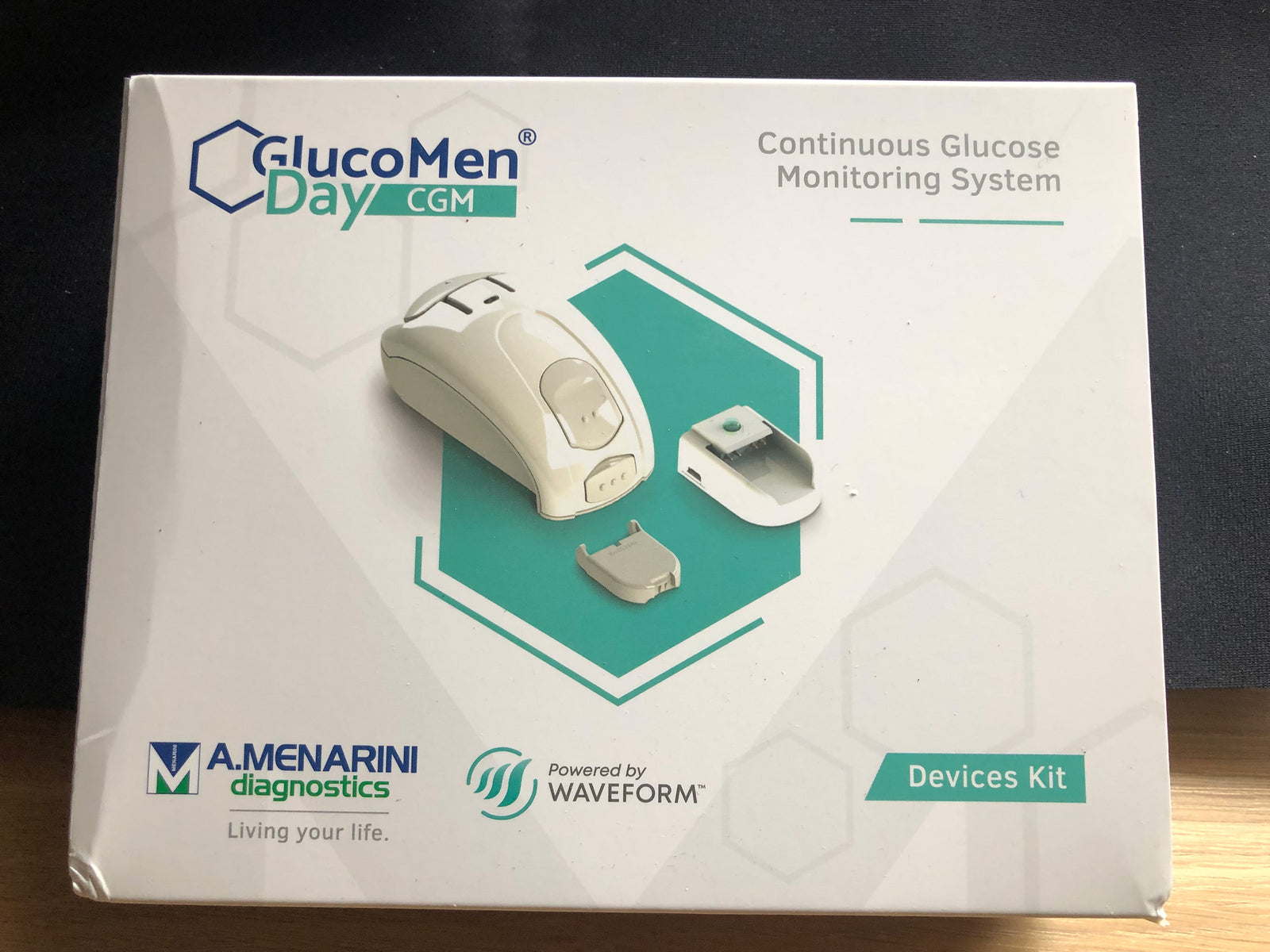 Blogs and publications on this website are independent of any involvement by medtech companies or diabetes related charities. To ensure there is no bias, we do not accept any products, freebies or other material from any medtech provider. All materials are copyright
©️

Love My Libre Ltd.
***
From September 2022, the GlucoMen Day CGM is to be available for prescribing through primary care ie. from a GP, on the NHS. 
In this blog I review how this choice of CGM could be an option for type 1s (like myself), keeping in mind the Libre 2 I currently use and also comparing it to the Dexcom ONE and GlucoRx AiDEX. See below for the links to read my reviews on these CGM too.
Background
GlucoMen Day is a CGM manufactured by Menarini, part of a European pharmaceutical  company headquartered in Florence, Italy. Promotion for the GlucoMen Day CGM highlights 2 key features, that it is needle-free and eco friendly. Unlike other systems there is no guide needle. However, the insertion process is quite drawn-out compared to attaching a FreeStyle Libre, although once a user gets used to this, it probably wouldn't be an issue.
Training for how to use the product can be carried out online through their demonstrative videos. Reviews so far have commented favourably on the system.
Cost
GlucoMen is available as a pack of 2 for £67 making it slightly less costly than the FreeStyle Libre 1 and 2 and Dexcom ONE CGM.
Self funding is also an option.
| | |
| --- | --- |
| Pros | Cons |
| Updates every 1 minute directly to smartphone | Not as slim and aesthetically pleasing as other sensors |
| No guide needle used for insertion of sensor | Requires regular calibration |
| | Use on abdomen only authorised |
| Reusable components – lasting up to 5 years |  Application takes longer as involves separate components and requires underlay |
| | Transmission distance only 3m |
| 24/7 UK customer support team | Pricing similar to Dexcom G6 |
| Webshop setup for direct orders -  through NHS & self-funding. Next working day delivery. |   |
|   |   |
More information: www.glucomenday.co.uk