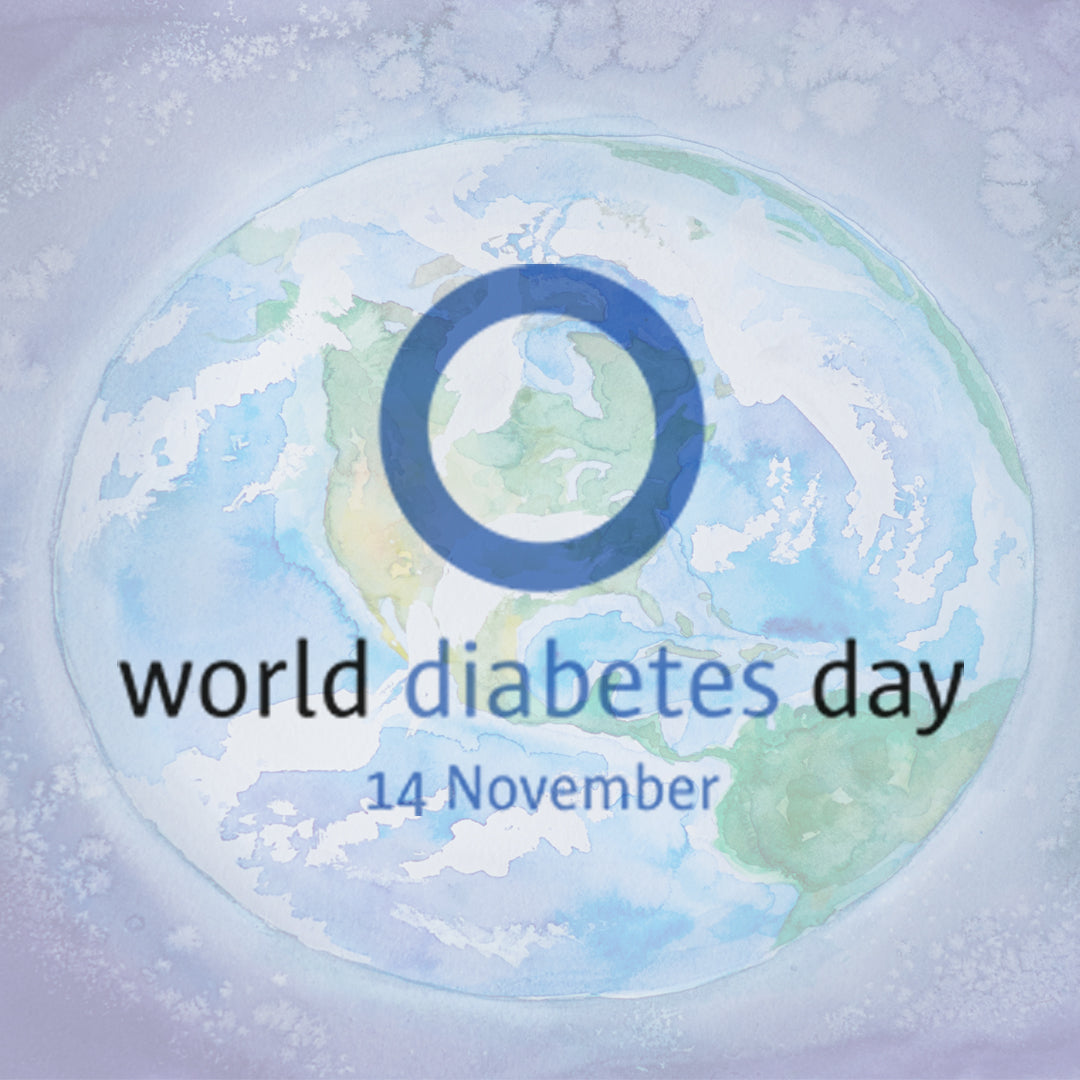 Blogs and publications on this website are independent of any involvement by medtech companies or diabetes related charities. To ensure there is no bias, we do not accept any products, freebies or other material from any medtech provider. All materials are copyright
©️

Love My Libre Ltd.
***
November is here and there's lots on social media encouraging communities to recognise and promote awareness of diabetes globally. It's not a coincidence thatWorld Diabetes Day (WDD) is also celebrated this month and 14th November has become the world's largest diabetes awareness campaign, an annual event.
To raise diabetes awareness many events are held around the world, as well as marketing campaigns run by medtech companies and related businesses, charities, healthcare professionals and a wide range of interested community groups.
On World Diabetes Day many famous buildings and monuments all over the world are lit up in blue to signify their support.
Below we have detailed some of the events and how you can get involved.
Find out about the history of the event and the marking of World Diabetes Day in our blog here.
Events & Celebrations
International Diabetes Federation
www.worlddiabetesday.org
This year the International Diabetes Federation (an umbrella organization of over 230 national diabetes associations in 170 countries and territories) have continued with the theme from 2021, to increase access to diabetes education.
The official hashtags of World Diabetes Day 2022 are #WorldDiabetesDay and #EducationToProtect
Current data estimates that 10% of the global population is living with diabetes, with up to 46% of cases undiagnosed.
💙💙💙
Blue circle logo
WDD is represented by a blue circle logo, the global symbol for diabetes awareness. 
The colour blue reflects the sky that unites all nations and is the colour of the United Nations flag. The blue circle signifies the unity of the global diabetes community in response to the diabetes pandemic." IDF
The blue circle can be used to show your support and a selfie app has been developed to encourage supporters to share their image on social media using#WDD.The app is currently available on the App store.
💙💙💙
Diabetes UK – Charity
www.diabetes.org.uk
The theme adopted this November by Diabetes UK is Will you help us #RewriteTheStory?
The UK charity, which supports persons with diabetes whatever type,want to make sure everyone knows the signs of diabetes. The key signs are often referred to as the four Ts; Thinner, Thirsty, Tired and Toilet. Free posters to raise awareness of these are available to download here.
Diabetes UK also suggest that supporters can promote awareness by painting their nails blue and promoting this on social media using the hashtag #NailingDiabetes.
For those that may be at risk of type 2 diabetes, the charity have a risk assessment tool available on the website.
There's more about how to get involved on the DiabetesUK website here.
Someone is diagnosed with diabetes every two minutes.  
💙💙💙
JDRF (UK) – Charity
www.jdrf.org.uk
JDRF are a charity focussed on supporting type 1s and this year they are running a campaign #WeAreOne. They encourage you to get involved to support World Diabetes Dayin one of 3 ways:
1. make a donation
2. enter the JDRF lottery to help fund diabetes research projects
3. post your "We are One" story on their Facebook group.
Diabetes was responsible for at least $966 billion in health expenditure in 2021 – 9% of the global total spent on healthcare.
💙💙💙
Medtronic – medtech company
www.medtronic-diabetes.com
Medtronic are promoting the campaign "A Life for a Child". The campaign involves supporters participating in a challenge and in return for Medtronic will make a donation to A Life for a Child (https://lifeforachild.org).
Participants should upload a photo or video on social media using #BlueBalloonChallenge
More than 1.2 million children and adolescents (0-19 years) live with type 1 diabetes.
💙

💙💙
Lochlan's Legacy-SCIO
A small charity raising awareness and understanding of Type 1 Diabetes in Scotland are encouraging followers to wear blue and tag them on social media using #t1ddoesntstopme 
Find out about the charity on the website and follow on twitter for more. 
💙

💙💙
Love My Libre
www.lovemylibre.com
This month for Diabetes Awareness we are including a FREE badge for all purchases of Librebands and Dexbands. Secure your sensor with style and receive one in your package. No code needed.
💙

💙💙
Join an event near you
There are lots of smaller events taking place too and you may find an event locally to attend, some of which are being held by healthcare professionals to raise awareness in the local community.
💙

💙💙
Thank you for reading. Keep an eye on social media for more about WDD...
💙💙💙
Disclaimer
Details and data is correct to the best of the author's knowledge at the time this blog is published. We do not accept responsibility for any errors or omissions. Information is for guidance only.
The author of this blog has type 1 diabetes and uses the FreeStyle Libre 2 which is provided on NHS prescription. We do not have any affiliate relationship with Abbott or FreeStyle Libre.