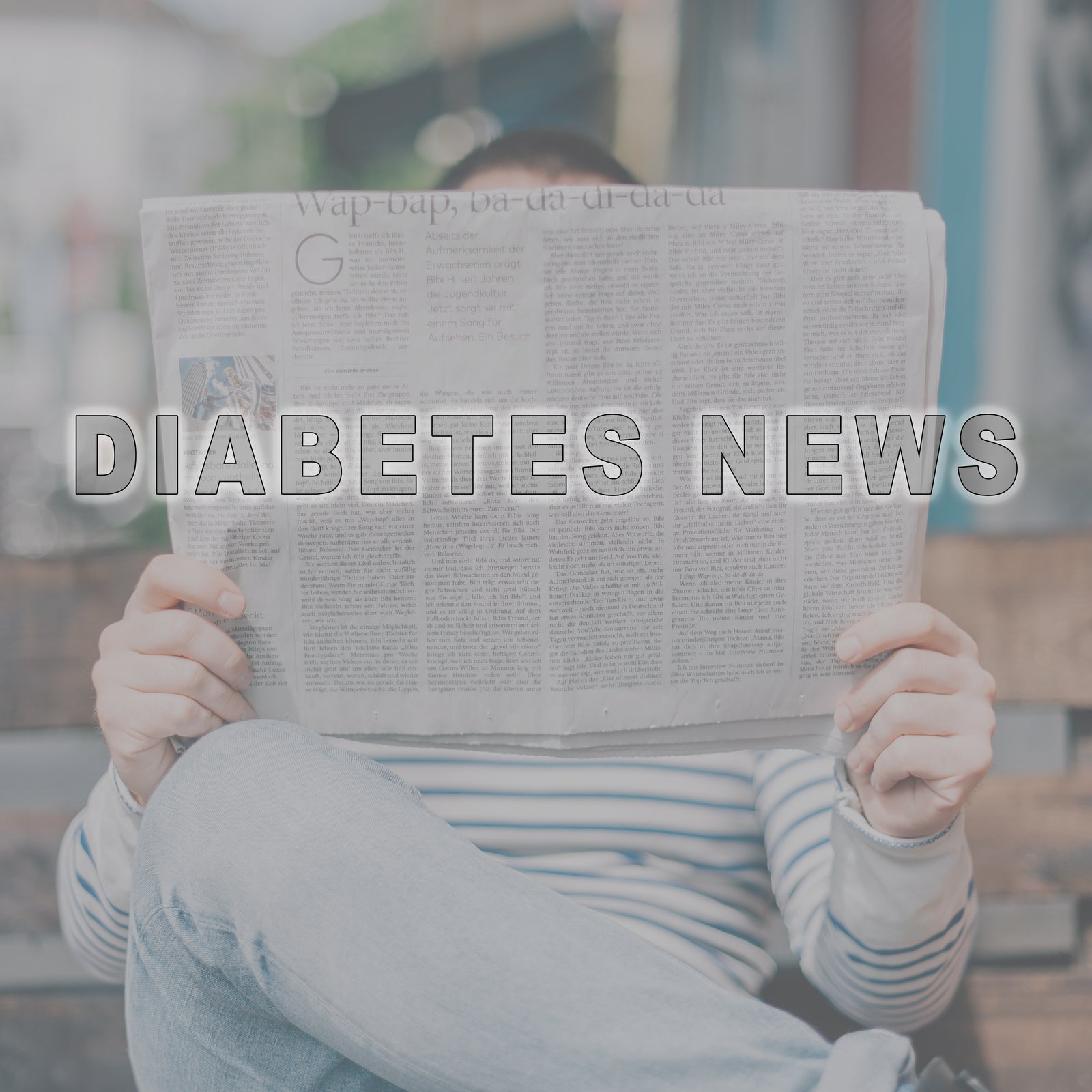 In this update we are covering some big news stories from February and the start of March. Keeping you informed whether you are managing your own diabetes or doing so as a carer.
GLUCOSE LEVELS USING AN APPLE WATCH GETS A STEP CLOSER
Bloomberg have reported that after more than 12 years in development, Apple have reached a "major milestone" and now have proof of concept for measuring glucose non-invasively, using "silicon photonics".
In theory this would enable glucose levels to be displayed directly on an Apple Watch from shining light through the skin's interstitial fluid.
However, although much has been made of this news in diabetes circles, the science is still at an early stage and the current size of the tech is the equivalent to wearing an iPhone on the wrist. There is also concern that as yet Apple do not have the clinical data needed for this to be used by PWD.
It is thought that the market for this medtech would in fact be those with pre-diabetes and type 2s.
Editor's note: I wonder if it's another example of the solution always being 5 years away?
FDA APPROVES LIBRE 2 & 3 FOR LOOPING
In the US the Food and Drug Administration (FDA) have approved the use of both Libre 2 and Libre 3 sensors to
 integrate with automated insulin delivery (AID) systems. The approval expands the use of these CGM to children from 4 years old and pregnant people and further opens competition with Dexcom.
Although not yet available for use with AID in the UK, it is hoped that this will follow soon - depending on price negotiations, Partha Kar (NHS Diabetes Special Advisor) is reported to have said.
FORMULA 3 DRIVER WTH T1D
The opening race of the new Formula 3 season saw the inclusion of Christian Mansell from Campos Racing. An Australian, Christian is just 18 years old and has type 1 diabetes.
Whilst he is fit and healthy to race in this very demanding, elite sport, what's particularly newsworthy is that he had been given permission by the stewards at the Bahrain Grand Prix to drive with a phone in the car so his glucose levels can be monitored from his CGM.
Drivers are not normally permitted any transmission device other that those approved by the FIA, so unfortunately, the special dispensation may only be a one-off. However, it's good to hear that possibilities like this are open to type 1s.
Christian finished 13th in the feature race - without medical incident.
PRICE OF INSULIN IN US REDUCED BY 70%
Eli Lilly surprised the market this month with the announcement that it was cutting the price of insulin by 70% and capping the price for a vial of insulin at $35 in the US. Furthermore, The price of unbranded insulin will be capped at $25 per vial.
The reductions by Eli Lilly come after President Joe Biden's State of the Union speech, in which he called for pharmaceutical companies to lower their prices on the life-saving drug. The monthly cost of insulin had risen to around $1000 for some Americans and there are fears that a raising number of patients reliant on insulin have been going without, or reducing doses due to high costs.
Humalog and Humulin are both included in the 70% cut.
BIGFOOT
lnsulet Corporation, manufacturer of Omnipod, announced on 13 February that they have acquired Bigfoot Biomedical.
Insulet paid $25M for the acquisition, to include Bigfoot's patents for pump-based AID (automated insulin delivery) systems. 
EO PATCH PUMP PLANS EU LAUNCH
A new tubeless patch pump to potentially rival Omnipod, is set to be launch in Europe later this year. The EOpatch comes from a South Korean medtech company and states that it is thinner and lighter than its competitors. It also lasts 3 1/2 days meaning a convenient change of pump twice a week.
EO Patch will partner with Diabeloop and a CGM to offer an automated insulin delivery system, set to available towards the end of 2023.
DEXCOM LANDSCAPE FOR G7 APP
Dexcom launched G7 in the US this month and also updated the app so that users can see their screen in landscape layout.

DATA WATCH
Dexcom ONE started to roll out in the UK in August 2023 and has now been added on to the NHS Formulary in many areas. It offers full CGM and can be prescribed by a GP as an alternative to FreeStyle Libre 1 or 2.  
This map shows the latest coverage of areas where Dexcom ONE is available on NHS prescription (shown shaded in dark blue).