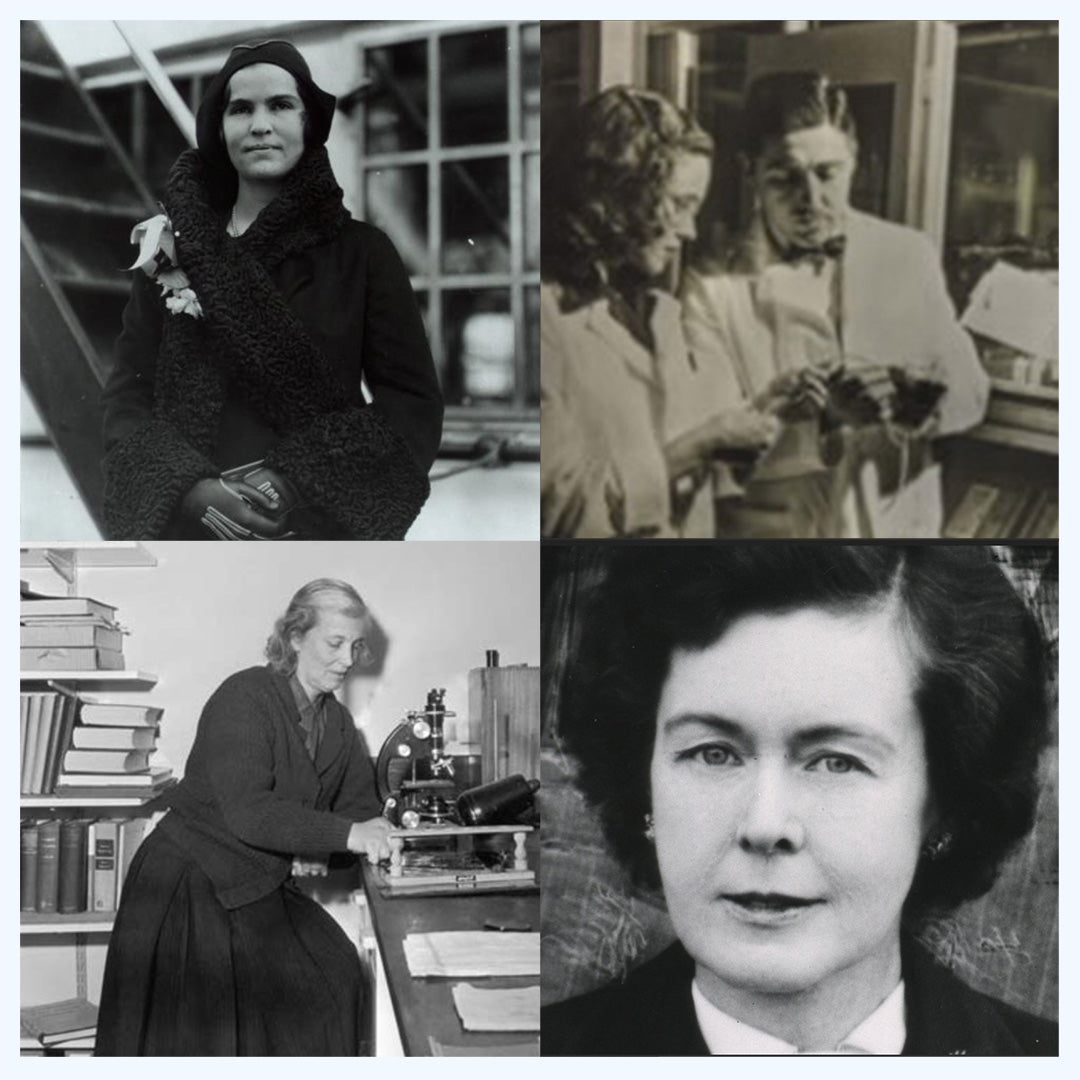 Celebrating International Women's Day today, an annual event on 8th March, we highlight five of the influential women who have made valuable contributions in the field of diabetes.
Elizabeth Hughes Gossett
One of first patients to be treated with insulin. Pioneering diabetes advocate.
Elizabeth Hughes Gossett was born in 1907 in New York City. At 11 years old she was diagnosed with type 1 diabetes, which at the time was seen as terminal fairly quickly as no cure or effective treatment existed.
However, her father, Charles Evans Hughes, a former Governor of New York, who later became the Chief Justice of the United States Supreme Court, was determined to find a cure for his daughter's condition and took her to Europe to seek medical treatment.
In 1922 at the age of 15 years, Elizabeth became one of the first patients to receive insulin. The treatment using insulin was successful, and she lived a full and active life until her death in 1981. Elizabeth's experience with diabetes inspired her to become an advocate for diabetes research, and she worked tirelessly to raise awareness and funding for the cause.
Dr Priscilla White
A pioneer for diabetes management in pregnancy.
Dr Priscilla White was an American endocrinologist who is widely regarded as the mother of diabetes in pregnancy. She was born in 1900 in Boston, Massachusetts, and received her medical degree from Boston University School of Medicine in 1927.
Dr White began her career as a physician in a time when there was very little understanding of diabetes in pregnancy. She became interested in this area of research after noticing that many of her female patients with diabetes were experiencing complications during pregnancy.
Dr White advocated for women with diabetes to receive specialized care during pregnancy's and her ground-breaking work led to the development of guidelines for the management of diabetes in pregnancy. She developed a scoring system, known as the White classification, which allowed physicians to classify the severity of diabetes in pregnancy and make informed decisions about treatment.
Dr White also played a significant role in the development of insulin therapy for diabetes. She worked closely with Dr Elliott P. Joslin, a pioneer in the field of diabetes research, to develop new treatments for the condition.
In 1960, Dr White became the first woman to receive the prestigious Banting Medal. 
Dr White's dedication to her work and her commitment to improving the lives of people with diabetes has inspired many women to pursue careers in medicine and research. She died in 1989, but her legacy continues to live on through her contributions to the field of diabetes research.
Dr Helen M. Free
Pioneer developer of glucose dipsticks for urinalysis.
Photo Courtesy Bayer HealthCare LLC
After studying chemistry at college, Dr Helen Free went to work in research at Miles Lab, which later became a part of Bayer. Miles was known for known for its main consumer product, Alka-Seltzer. There, Helen was involved in the development of urine tests and this led to her most notable achievement, the dip-and-read urinalysis test for glucose – a means to measure the amount of glucose in a patient's urine.
Before this test, patients had to rely on time-consuming and expensive laboratory tests to monitor their glucose levels. Together with her husband, Alfred, Dr Helen Free is credited with the invention of Clinistix, a chemically coated dip-and-read stick measuring urine that changed colour based on the amount of glucose detected, in 1956.
Dr Free also played a key role in the development of the first commercially available blood glucose meter.
Dr Free is recognised in the National Inventor's Hall of Fame, among other distinctions.
Urinalysis is widely used today for pregnancy tests, the diagnosis and monitoring of diabetes, and to detect and monitor a range of kidney, liver and metabolic disorders and other medical conditions.
Dorothy Hodgkin
Deciphered the structure of insulin, as well as penicillin and vitamin B12.
Dorothy Hodgkin, an English Chemist, was awarded the Nobel Prize for Chemistry in 1964. At the time she was only the third woman to achieve this accolade (after Marie Curie and Irene Joliot-Curie). To date she remains the only British woman to be awarded a Nobel Prize for science.
Dorothy studied chemistry at Oxford University and was one of the first undergraduates to study organic compounds using X-ray crystallography. Her work determining the three-dimensional structure of complex organic molecules led to her deciphering the structure of insulin, as well as penicillin and vitamin B12.
Her contribution to science has been essential to advances in diabetes research, the development of alternative drug options and the mass production of insulin.
Despite suffering from rheumatoid arthritis, she had a long career in science and worked continuously to raise awareness of the need for insulin, giving many talks around the world on the significance of insulin for the future of diabetes research.
Dorothy was also a passionate advocate for worldwide peace and humanitarian causes.
In 1996 Dr. Dorothy Crowfoot Hodgkin was recognised for her contribution to science with the above commemorate stamp as part of the 20th Century Women of Achievement series by the Royal Mail.
Dr Rosalyn Sussman Yalow
Pioneered development of the radioimmunoassay (RIA) technique used to measure insulin levels in the blood.
Dr Yalow was a physicist and medical researcher who was awarded the Nobel Prize in Physiology or Medicine in 1977, becoming the first woman to receive this prestigious award in that category.
Dr Yalow's most significant achievement was the development of the radioimmunoassay (RIA) technique, which allowed scientists to measure tiny amounts of hormones and other biological substances in the body including insulin, the hormone that regulates blood sugar levels. RIA revolutionized medical research, enabling doctors to diagnose and treat a wide range of diseases.
Dr Yalow's research enabled doctors to accurately measure insulin levels in the blood, leading to improved diagnosis and treatment of diabetes. Her work also led to a better understanding of the underlying causes of diabetes and paved the way for the development of new treatments and medications.
Dr Yalow's legacy in diabetes research continues to inspire scientists today. Her pioneering work laid the foundation for the development of new treatments and medications, and her dedication to science education has encouraged generations of scientists, especially women, to pursue careers in science.
***
These women, along with many others, have made significant contributions to the field of diabetes research. Their dedication and commitment to finding a cure and better management for this chronic medical condition have inspired many women to pursue careers in medicine and research. They have paved the way for future generations of researchers and physicians to continue the fight against diabetes and improve the lives of millions of people around the world.
You can find out more about International Women's Day is on the website: www.internationalwomensday.com

Disclaimer
Content here and on our website www.lovemylibre.com does not constitute medical advice or replace the relationship between you and healthcare professionals nor the advice you receive from them.
The author of this blog has type 1 diabetes and uses the FreeStyle Libre 2 which is provided on NHS prescription. We do not have any affiliate relationship with Abbott FreeStyle Libre, NovoNordisk or any 3rd party mentioned. All trademarks are the intellectual property of their respective owners.